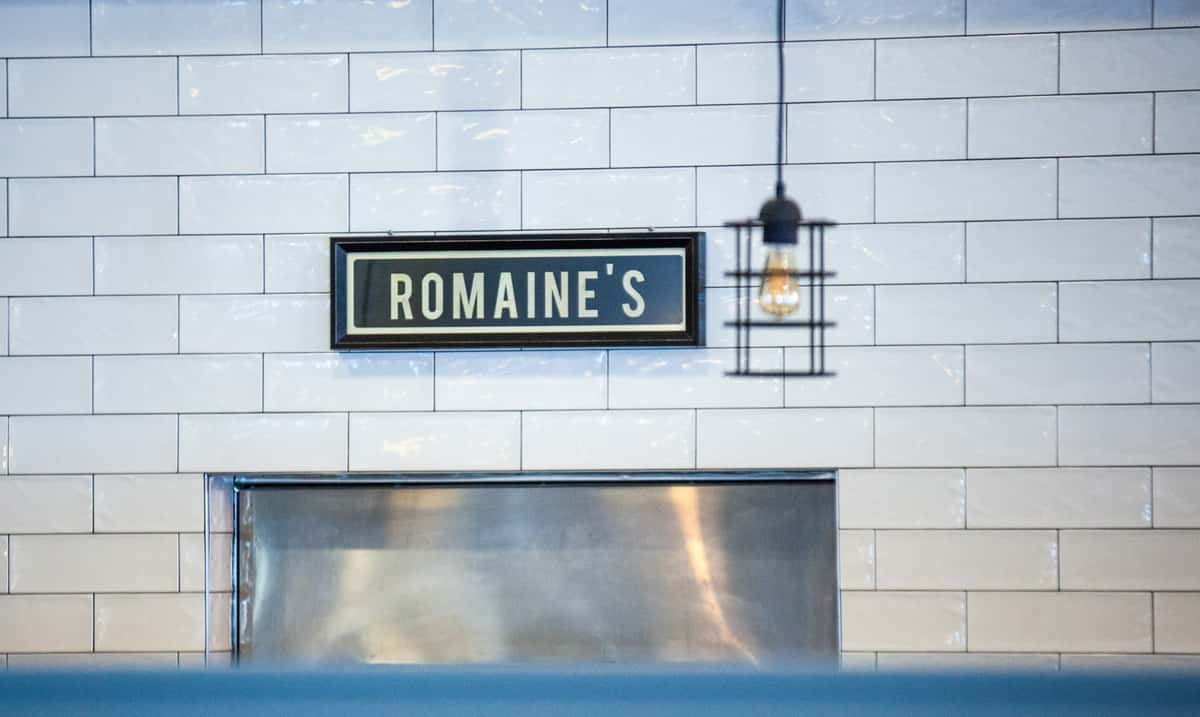 Private Dining
Become a VIP
Be the first to receive updates on exclusive events, secret menus, special offers/discounts, loyalty rewards & more!
Private Dining
AVAILABILITY
Minimum food and beverage purchase:
Monday - Wednesday: $800
Thursday: $1,000
Friday $1,800
Saturday: $2,000
Private Luncheons Monday - Saturday: $800
MENU SELECTIONS
Parties of 15 or more will be required to order from private dining menu.
All private dining menu selections are required at least five days prior to the event.
ROOM CAPACITY
The room holds up to 50 guests and can be arranged to accommodate business dinners, showers, presentations, rehearsal dinners, cocktail parties and more...
BAR ARRANGEMENTS
OPEN - Host responsible for bill.
CASH - Individual responsible for bill.
Specific wines may be pre-selected prior to event
PAYMENT
All major credit cards or cash are accepted. 7% sales tax is added to final bill and is not included in food and beverage minimum.
PLAN ONE
3 COURSE DINNER
FIRST COURSE
CLAM CHOWDER - corn, sweet potatoes, bacon
HOUSE WEDGE SALAD - iceberg, sliced onion, tomatoes, blue cheese, buttermilk dressing
MESCLUN - mixed greens, great hill blue cheese, spiced pecans, pear vinaigrette
ENTRÉE COURSE
UNDER THE BRICK CHICKEN - all natural half chicken, truffle pommes, lemon garlic confit
GRILLED SALMON - shaved brussel sprouts, bacon, spatzle, maple dijonaise
BOLOGNESE - veal, pork, and pancetta simmered in tomato with fettuccine, shaved parmesan
DESSERT COURSE
VANILLA BEAN CRÈME BRULEE with Tahitian vanilla bean
CINNAMON BREAD PUDDING with butter-rum sauce and Chantilly cream
CHOCOLATE CAKE with vanilla ice cream and chocolate-toffee sauce
$38 PER PERSON
PLAN TWO
3 COURSE DINNER
FIRST COURSE
CLAM CHOWDER - corn, sweet potatoes, bacon
MESCLUN - mixed greens, great hill blue cheese, spiced pecans, pear vinaigrette
CAESAR SALAD - romaine hearts, croutons, shaved parmesan
ENTRÉE COURSE
UNDER THE BRICK CHICKEN - all natural half chicken, truffle pommes, lemon garlic confit
GRILLED PORK CHOP - cauliflower-potato mash, glazed carrots, cranberry-orange compote
SHRIMP FETTUCCINE -artichoke hearts, sun-dried tomatoes, spinach, herbed butter
DESSERT COURSE
VANILLA BEAN CRÈME BRULEE with Tahitian vanilla bean
CINNAMON BREAD PUDDING with butter-rum sauce and Chantilly cream
CHOCOLATE CAKE with vanilla ice cream and chocolate-toffee sauce
$40 PER PERSON
PLAN THREE
3 COURSE DINNER
FIRST COURSE
CLAM CHOWDER - corn, sweet potatoes, bacon
CAESAR SALAD - romaine hearts, croutons, shaved parmesan
MESCLUN - mixed greens, great hill blue cheese, spiced pecans, pear vinaigrette
ENTRÉE COURSE
UNDER THE BRICK CHICKEN - all natural half chicken, truffle pommes, lemon garlic confit
GRILLED TENDERLOIN - pommes puree, grilled asparagus, garlic-thyme demi
PAN SEARED HADDOCK - pommes puree, Mediterranean relish, lemon butter
DESSERT COURSE
VANILLA BEAN CRÈME BRULEE with Tahitian vanilla bean
CINNAMON BREAD PUDDING with butter-rum sauce and Chantilly cream
CHOCOLATE CAKE with vanilla ice cream and chocolate-toffee sauce
$42 PER PERSON
PLAN FOUR
4 COURSE DINNER
FIRST COURSE
CLAM CHOWDER - corn, sweet potatoes, bacon
CLAM CAKES - crab, charred lemon
CREOLE BARBECUE SHRIMP - worcestershire, lemon, butter, black pepper
SALAD COURSE
CAESAR SALAD - romaine hearts, croutons, shaved parmesan
HOUSE WEDGE SALAD - iceberg, sliced onion, tomatoes, blue cheese, buttermilk dressing
ENTRÉE COURSE
UNDER THE BRICK CHICKEN - all natural half chicken, truffle pommes, lemon garlic confit
BOLOGNESE - veal, pork, and pancetta simmered in tomato with fettuccine, shaved parmesan
GRILLED SALMON - shaved brussel sprouts, bacon, spatzle, maple dijonaise
DESSERT COURSE
VANILLA BEAN CRÈME BRULEE with Tahitian vanilla bean
CINNAMON BREAD PUDDING with butter-rum sauce and Chantilly cream
CHOCOLATE CAKE with vanilla ice cream and chocolate-toffee sauce
$50 PER PESON
PLAN FIVE
4 COURSE DINNER
FIRST COURSE
CLAM CHOWDER - corn, sweet potatoes, bacon
CRAB CAKES - corn salsa, chipotle aioli
BARBECUE SHRIMP - worcestershire, lemon, butter, black pepper
SALAD COURSE
MESCLUN - mixed greens, great hill blue cheese, spiced pecans, pear vinaigrette
CAESAR SALAD - romaine hearts, croutons, shaved parmesan
ENTRÉE COURSE
UNDER THE BRICK CHICKEN - all natural half chicken, truffle pommes, lemon garlic confit
WOOD GRILLED TENDERLOIN - pommes puree, grilled asparagus, garlic-thyme demi
PAN SEARED HADDOCK - pommes puree, Mediterranean relish, lemon butter
DESSERT COURSE
VANILLA BEAN CRÈME BRULEE with Tahitian vanilla bean
CINNAMON BREAD PUDDING with butter-rum sauce and Chantilly cream
CHOCOLATE CAKE with vanilla ice cream and chocolate-toffee sauce
$52 PER PESON
HORS D'OEUVRES
PRICED PER DOZEN UNLESS STATED
48 HOUR NOTICE
Mini Crab Cakes $25
Shrimp Cocktail $28
BBQ Shrimp $28
Tomato, Basil, Olive Crostini $18
Duck Pastrami Crostini $22
Tuna & Cucumber Crostini $22
Deviled Eggs $15
Beef & Horseradish Crostini $24
Charcuterie Platter $6/PP
Roasted Vegetable Platter $5/PP
Cheese Platter with Crackers $5/PP
Crudités Platter with Buttermilk Dressing $4/PP
Chips with Blue Cheese Bacon Dip $4/PP
3 COURSE LUNCH
FIRST COURSE
CLAM CHOWDER - corn, sweet potatoes, bacon
CAESAR SALAD - romaine hearts, croutons, shaved parmesan
MESCLUN - mixed greens, great hill blue cheese, spiced pecans, pear vinaigrette
ENTRÉE COURSE
SALMON - lemon beurre blanc, almond rice, chef's vegetables
CHICKEN PICCATA - spinach, lemon, capers, white wine butter
CHOICE OF: (PICK ON OF THE FOLLOWING)
SHRIMP FETTUCCINE - artichoke hearts, sun-dried tomatoes, spinach, herbed butter
OR
VEAL BOLOGNESE - veal, pork, pancetta simmered in tomato with fettuccine
DESSERT COURSE
VANILLA BEAN CRÈME BRULEE with Tahitian vanilla bean
CINNAMON BREAD PUDDING with butter-rum sauce and Chantilly cream
FALLEN CHOCOLATE CAKE with vanilla ice cream and raspberry sauce
$28 PER PERSON
LUNCH BUFFET
MIXED GREEN SALAD
CAESAR SALAD
MASHED POTATO
CHEF'S CHOICE OF VEGETABLE
CHOICE OF TWO
SHRIMP PENNE - artichoke hearts, sun-dried tomatoes, spinach, herbed butter
VEAL BOLOGNESE - veal, pork, pancetta simmered in tomato with penne pasta
SALMON - lemon butter
CHICKEN PICCATA
CHOICE OF TWO
CINNAMON BREAD PUDDING butter rum sauce
SEASONAL COBBLER
CHOCOLATE CAKE
$30 PER PERSON