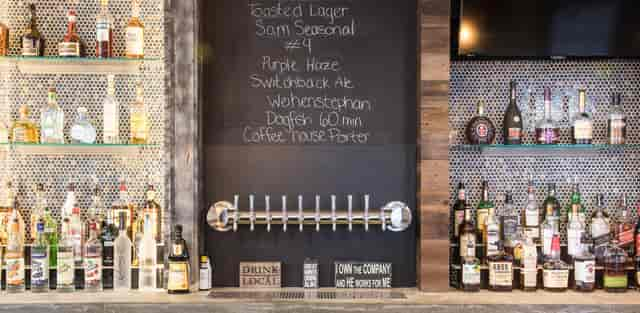 About
About Romaine's Wood and Grill Bar
Opened in 1999, Romaine's Wood Grill and Bar's 165-seat restaurant provides a social atmosphere with intimate lighting and warm décor. Romaine's Wood Grill and Bar also offers an inviting 40-seat bar featuring the area's best mixologists, plus a private dining area that can accommodate up to 54 guests.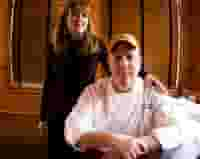 RICHARD AND ERIN ROMAINE / OWNERS
Richard Romaine, executive chef, grew up in South Louisiana, the very heart of Cajun and Creole cuisine.

After graduating from the New England Culinary Institute in 1992, Richard spent many years honing his craft at several resort restaurants across the nation. These culinary adventures took him to Jackson Hole, Wyoming, Vail, Colorado; Naples, Florida; and New Orleans, Louisiana, where he landed his first executive chef post at Upperline Restaurant.

Over the years, Richard developed a signature culinary style-- eclectic with a distinctive southern influence-- that brought him a host of national honors, including the Wine Spectator Award of Excellence for 2006 and 2007 and TV Diner's "Platinum Plate" award in 2007.

Erin Romaine graduated from the University of Vermont in education. Working through college in restaurants ultimately led to meeting Richard and operating their restaurants for the past 12 years. Together, they ran a small upscale bistro in Gloucester, MA called Thyme's on the Square. They eventually sold to open the much larger Romaine's.